The GameFi industry appears to be the future, if not another bubble that is waiting to burst.
A Closer Look Into Blockchain Gaming
Globally, the NFTs market continues to swell, with reports of revenue of over $100 million being made. A fifth of that is estimated to stem from video games. The video game industry has become one of the largest ones in the world. It is worth over $300B and it continues to increase in value.
This industry has over 2.7B users and is still growing with the emergence of new sub-types like blockchain gaming. Blockchain gaming is a new gaming genre that has game worlds built and run on blockchains. These ecosystems usually encompass crypto products like NFTs and other collectibles to make them play-to-earn.
Here is a list of some of the top blockchain games to watch this month and beyond.
Mythical Games
Mythical Games, a US-based company, was founded in 2018 by former Zynga, Blizzard, and Disney members. The Video game development company develops non-fungible token(NFT) games. Its first game was Blankos Block Party. However, over time, the game developer, by leveraging blockchain technology, has developed significant franchises such as Call of Duty, World of Warcraft, Guitar Hero, DJ Hero, Marvel Strike Force, and Skylanders.
Unlike other NFT games, Mythical games focus on in-game assets rather than the earning aspect-'Play to Own'. As such, game creators, developers, artists, and brands are poised to become stakeholders and owners in the game economies. On matters of sustainability, the play-to-own model seems more sustainable. The supply and demand within the ecosystem are designed adequately with verifiable scarcity and availability of secondary markets.
Launched in 2021, Blankos Block Party is an open-world multiplayer game built on the EOSIO blockchain. It is also a platform where players can create games with NFTs to establish collectible digital goods. The game utilizes playable NFTs in the identification of unique game characters that players can own; authentication is done through a secure digital ledger. Goods in the platform are restricted to the private blockchain. As such, they remain unavailable on public market platforms.
During gameplay, the players earn characters that can be bought or sold on the in-game platform. The platform is designed such that players can customize and decorate their characters using items gained or purchased as they play. Payment options available include cryptocurrency and credit cards. The platform attracts a more extensive player base and eliminates the need to set up a cryptocurrency wallet.
OpenSea

OpenSea is arguably one of the best and biggest NFTs and cryptocurrency marketplace. Despite starting as a Cryptokitties market, OpenSea has grown mainly into a marketplace for other virtual goods. It includes digital art, gaming items, domain names, and music backed by Ethereum's ERC-721 Non-Fungible Token (NFT) standard.
OpenSea is a decentralized marketplace. Anyone is welcome to trade using smart contracts. Smart contracts are designed to allow the creators to safeguard their digital assets on the platform. To transact among themselves, users have to link OpenSea with compatible Web3 wallets such as MetaMask, Fortmatic, Coinbase wallet, and Ethereum.
With NFTs from Fortmatic dApps such as FootBattle, Mythereum, Dragonereum, and SuperRare, one can earn extra tokens by selling them on OpenSea. Such is attainable by auction to the highest bidder and selling at a fixed price. Items are also sold in bundles to earn extra tokens. Fortmatic simplifies the process of buying and selling as no additional installations are needed.
Currently, OpenSea supports the use of more than 150 cryptocurrencies. That includes Ethereum, USD Coin, and DAI. The platform also supports the use of $UNI and $WHALE.
Other likable features of the platform include NFT Minting and NFT Gifting. Users can mint NFTs at no fee, although a 2.5% service fee is charged upon each final sale. Compared to other platforms, this fee is relatively moderate. Moreover, the platform allows users to send each other NFTs as gifts. The deal gets even juicier as users can send NFT gifts directly to their Ethereum address. Also, OpenSea users can receive NFT gifts from friends on other platforms.
To open an account, visit OpenSea.io and select the 'create' button. Proceed to install a digital wallet (that supports Ethereum), then link it to OpenSea. To sell, follow the prompts after clicking the 'create' button on your profile. Indicate the number of copies to be minted ten select a blockchain, and to finish the process click 'create.'
Animoca Brands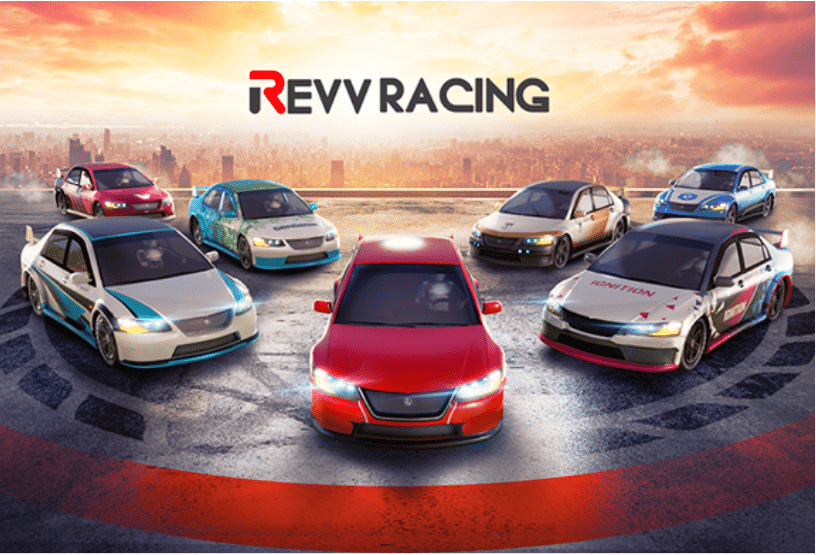 Animoca remains one of the most prominent investors in blockchain projects in Asia. It has published over 340 portfolios in finance, gaming, and social media, intending to give its users ownership over their digital assets. According to Yat Siu, its head, the platform is poised to shatter 'digital dictatorships' presented by empires such as Meta Platforms Inc. and Microsoft Corp.
Animoca Brands started in 2014 as a developer for smartphone and tablet games. It has since grown to own blockchain game companies such as The Sandbox, Gamee, nWay, Blowfish Studios, Grease Monkey Games, REVV Motorsport, TOWER, Quidd, Lympo, and Bondly(now Forj).
The REVV Motorsport ecosystem remains one of my favorite creations by Animoca Brands. It brings together 'play-to-earn' gaming titles in the world of motorsport racing. During gameplay, one can earn. For example, in REVV Racing- an arcade-style racing simulator developed solely by Animoca Brands- all the cars are non-fungible tokens (NFTs). All the data resulting from gameplays is stored on a blockchain. Since Animoca Brands has partnered with branded racing leagues, one can play titles across popular racing brands, including Formula E: High Voltage and MotoGP Ignition.
For starters, users must have a crypto wallet and some REVV tokens. Users will earn REVV tokens for playing the games and completing in-game tasks. Users can acquire cars, race tracks, real football players, and more. The Revv Racing platform supports thousands of NFTs from leading sports brands, cartoons, and anime characters that users can collect, watch videos of their favorite characters and even own them as well!
Revv is an ERC-20 token that runs on the Ethereum blockchain. Thanks to its interoperability with Polygon, Flow, and Binance's BNB blockchains, Revv can be transferred across the Web3 ecosystem. All players can play and earn loyalty in their favorite games, regardless of the platform they use.
Moreover, it is accessible to all sorts of players: casual players who want some fun on their phones; professional investors who want to engage in serious number-crunching activities; even extremely high-level users who wish to keep private data to themselves—it's all possible!
In-game rewards provide dividends for long-term investors and stimulate further growth for an ecosystem-supporting fund.
Sky Weaver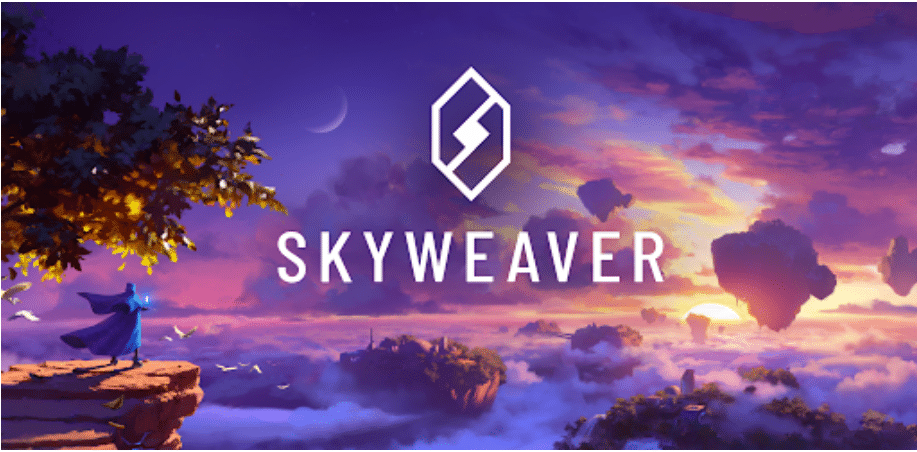 Skyweaver is a game where you can collect and trade virtual cards. Each card is considered "non-fungible," meaning it doesn't have the same value as Bitcoin in terms of its use. Each card has its own intrinsic value, whether this be a Base, Silver, or Gold NFTs. The main feature of Skyweaver is that cards are minted as soon as they are brought online in circulation – even if you opened your account ages ago!
Silver War World cards are the "common" cards of the game. They can be traded, sold, or gifted to friends. They're slightly more valuable than Base cards and can be used to enter unique combat modes in the game instead of paying the entrance fee; Gold War World cards are all exclusive to this set and cannot be obtained in any other way. Once you've collected all Gold War World Cards for an individual faction, your wish for these powerful forces will be granted by completing your collection with them!
Skyweaver is a "Win ​​to Earn" game with no payouts for simply "playing" the game. The TCG needs to be clear that you can either rank in the top 250 for both Ranked Discovery & Constructed, win in Conquest mode (possibly called Arena), or go all the way up to Grandweaver rank.
If a player becomes a Grandweaver, they will unlock a second reward. While in the Arena, players can randomly draw a card from an in-game "Wall of Fate," which is a collection of random cards designed to provide either benefit or harm to the player. In order for your Wall of Fate to be filled with better cards, your mastery rank needs to be higher than that of your opponents'.
Skyweaver is different from other NFTs in a number of ways. Skyweaver doesn't have any tokens! A choice that would otherwise look crazy seems very wise now, during a complete market crash. The company opted to host its marketplace on Polygon, a Layer 2 of Ethereum but kept all transactions in $USDC, the second most popular stablecoin (and the only one that didn't lose its peg during the crash). Cards can be bought in the marketplace through $USDC with no gas fees, thanks to Polygon, and the transactions take place on Sequence, an ERC-20 compatible wallet.
Crypto Beasts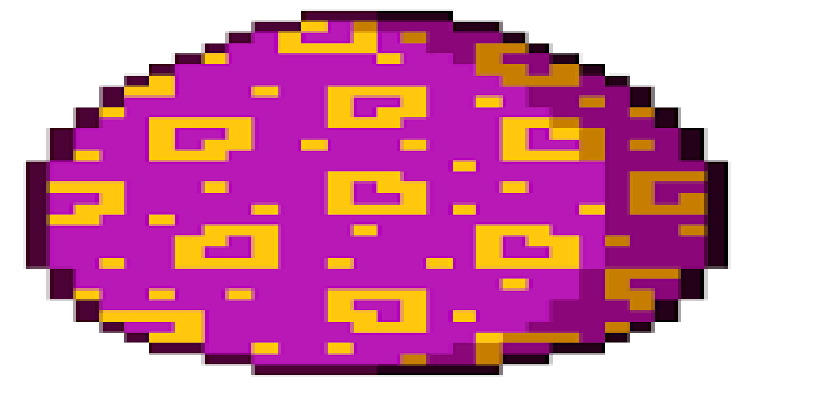 The Crypto Beasts game is on the cusp of mass adoption and looks set to reward early adopters enormously. Don't worry. It's not too late! You still have a chance to stake your claim and discover the vast riches up for grabs in the Eggland metaverse.
Crypto beasts is a full Virtual Reality game that is built on the Ethereum blockchain. It allows you to hatch rare eggs and then collect your own crypto beasts with outstanding attributes and abilities. This game also has a marketplace where you can buy rare eggs from other players for cryptocurrency. The rare egg type NFT can be exchanged with other players to tackle the puzzle; when you trade them, the rarity of your eggs increases. You can exchange these rare eggs with other players, who also have similar rarity, to become richer as a result of it.
Crypto Beasts are limited edition and highly collectible. Each Crypto Beast has a unique ID and is available to buy with ether starting at 1ETH! The platform has allocated 1000 Crypto Beasts for promotional and charitable giveaways, leaving 8000 available for purchase via the secondary market. Those who buy their rare eggs first receive a vanity URL, a dedicated Discord server icon, and an option to have their rare egg name entered into a prize draw.
Eggland Metaverse is the first blockchain-based global property system that rewards you for investing in eggs. Each rare egg contains a crypto beast, an egg land property, and a unique variety of arts and crafts. You can also claim your Eggland Metaverse property by claiming a rare egg. For example, if you own one of the 10,000 rare eggs, then you are entitled to fully participate in this exciting new crypto economy by owning land on Eggland Metaverse.
Crypto Beasts NFT games are set up such that early adopters have the lion's share of profits. However, a fair distribution scheme is underway that gives later adopters an advantage over early adopters. This is a great way to get extra points and a place on the leaderboard, as you just need to find out how to access the distribution scheme.
The Crypto Beasts platform is built on Ulam's spiral or the prime spiral. Ulam's spiral, or the prime spiral, is a graphical depiction of a set of prime numbers. What does this mean? Prime numbers within the spiral for a unique pattern. This pattern is also found in nature.
wrap up
We recommend these five blockchain-based games if you're looking for a full-fledged, immersive gaming experience that rewards you with real-world value and revenue. They will fuel your excitement in the world of blockchain gaming. Each project includes an avid community of gamers who participate in the project while enjoying their time getting into a different type of game.