Find the best School Backpacks for less. This selection will take the stress out of shopping while saving money too.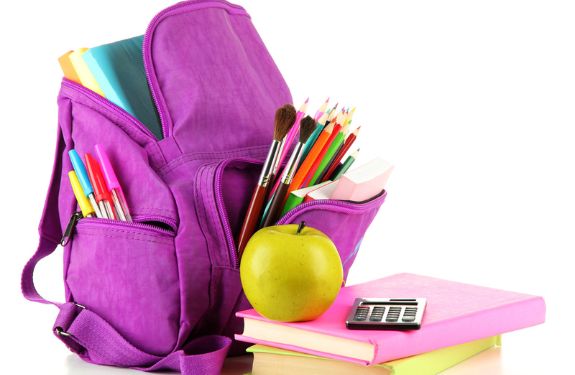 The best school backpacks
Can you believe it? Back to school is just around the corner. Save money on back to school shopping by purchasing your school backpacks at a price that feels right.
It can be overwhelming in-store so shopping online is a great option.
Browse this list and save time while getting the best deals. No need to spend a ton of time or money when the deal hunting has been done for you!
This list truly has something for everyone to start the school year off right. There are even some backpacks listed that include lunch kits and more. Go ahead and start shopping today for the best selection.
From solid color options to school backpacks with patterns, the options are endless for the school year. This list has it all.
(Note: The links in this post may be affiliate links. Read the disclosure policy here.)
1. Adidas Kids' Disney School Backpack $44.99
If your child loves Buzz Lightyear, this one is the perfect size for preschoolers or those heading to kindergarten.
2. Adidas Kids' Creator School/Gym Backpack $49.99
This Adidas backpack has great reviews and seems suitable for kids that are a little bit older. It holds more than the one listed above. Here is one in a different colour too.
3. Ripzone Kids' Newton School Backpack $29.99
Do you have a preschooler that loves fries? Then this Ripzone backpack might just be the best thing ever! On the smaller side, so perfect for a preschooler or kindergartener.
4. Ripzone Girls' Leila School Backpack $39.99
This Ripzone backpack is a larger version of the one listed above. So perfect for older kids that need to carry more books.
5. Ripzone Girls' Mona School Backpack $49.99
This is the backpack my 10 year old daughter has and she loves it! It's a big bag that will grow with her for many years. The backpack is made of pretty heavyweight material so it's very durable too.
6. Puma Challenger Backpack $39.99
This Puma one is from Costco Canada and is currently on sale for $33.99! It looks great for high schoolers and has a lot of pockets!
7. Kids Recycled Floral Senior Backpack $69.95
I realize that this one is more than $50, however, it's from Gap Canada and they always seem to have some sales or coupon codes happening. For example, this backpack is currently only $27!
8. Kids Recycled Dino Junior Backpack $59.95
Again, more than $50 but it's on sale for $35! This is a smaller backpack than the one listed above and perfect for the dinosaur lover.
9. Hilroy Animal Print Kids' Multi-Pocket Backpack $16.99
Great price for a highly rated backpack! This crocodile print backpack is perfect for daycare or preschool.
10. Outbound Kids' Multi-Pocket Backpack $19.99
This Outbound backpack has a deeper pocket for a water bottle and would be great for preschool or kindergarten.
11. Skip Hop Zoo Big Kid Backpack $36
Oh man these are cute and perfect for younger kids! This is a bigger version of the classic Skip Hop backpack that I'm sure you have seen.
12. Skip Hop Zoo Little Kid Backpack $30
Here's the smaller classic version of the Skip Hop backpack. Perfect for daycare or preschool.
13. Patterned Backpacks from The Children's Place $49.95 or less
The Children's Place has a great selection of backpacks! You'll see Mario, Avengers, unicorns, Minnie Mouse and more! They are currently on sale too!
14. Roots Student Backpack $31.47
This Roots backpack boasts of a lot of pockets and a comfortable padded back I'd think this would be perfect for older elementary aged kids.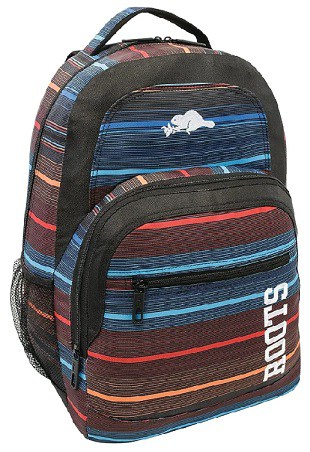 15. Parkland 13″ Recycled Polyester Vintage Backpack $34.97
This Parkland backpack is a simple backpack perfect for preschool or kindergarten.
16. Jansport Crosstown Backpack $44.99
This Jansport backpack is perfect for the kid that just wants a plain black, functional backpack.
17. Impact 3-Piece Backpack Set $16.98
You can't beat the price on this one! This is a backpack set that includes a lunch kit and a pencil case.
18. Dickies Varsity Backpack $24.97
This Dickies backpack is everything you need in a backpack. Has a front zipper pocket, side mesh water bottle pocket and interior padded laptop sleeve.
19. All Canadian Backpack $29.97
Another black backpack with lots of pockets, perfect for carrying everything that's needed at school!
20. Reebok Backpack $34.97
This Reebok backpack has storage for a laptop, sunglasses, water bottles and so much more!
21. Jetstream Marble Print Backpack $29.97
So much storage! This Jetstream backpack has pockets everywhere. Includes my favorite water bottle holders and more.
22. Dog Paw Prints Backpack $35.80
Perfect for the girl (or boy) who loves dogs! This Paw Prints backpack is another with lots of pockets. Also waterproof! A great feature to any backpack.
23. Foldable Backpack $35.99
So this backpack is different than the others because it has a separate section on the bottom for shoes and a pocket on the front for holding wet items.
24. Lightweight Water Resistant Backpack $47.99
This one looks like a really durable backpack perfect for preschool or kindergarten. Lots of different patterns to choose from!
25. Casual Style Lightweight Bag $38
This backpack comes with a lunch kit and a pencil case! There are a ton of different designs to choose from too. Perfect for the high schooler.
26. Water Resistant Backpack $46.99
Sometimes, a solid colour backpack is just the thing that kids want. This water resistant backpack with high ratings is perfect for teens.
27. Jansport SuperBreak Backpack $44.99
This Jansport SuperBreak backpack is another solid colour option. Great for teens.
28. Pastel Ombre Backpack $26.98
This pretty Ombre school backpack is a great price and perfect for elementary aged kids.
There you have it! A great selection of school backpacks found in Canada for under $50! Which ones do you think your kids will like the most?
You might also enjoy: